I first heard of
Beard Papa's
cream puff from
here
. A.Z Haida describes it as "
contain no preservatives and made with good quality ingredients. It's crunchy on the outside, ice cold in the inside, and nothing beats the fresh whipped custard cream taste." However I have not get around to taste it... despite walking past it every other time. Beats me, to think that I read the blog in January last year, and its now July 2007.

Anyway, I decided to give it a try last Sunday, after gym... umm.. it probably has killed all my effort in gym earlier... but nevertheless... I bought it...

It is packed to me in this paper bag cos I bought 3 (pardon for the crumpled paper bag, its a miracle the cream puffs survived after a few knocks when we went grocery shopping in Carrefour)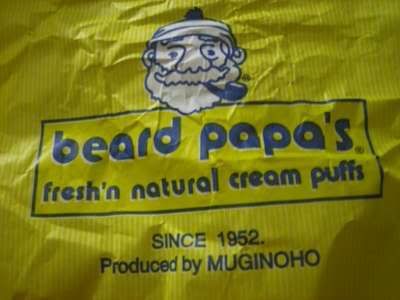 Each cream puff is separately by another "envelope" for easy eating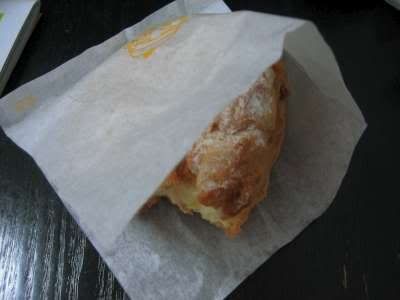 This is how it look like... it doesnt look very pretty hor but it is good. The cream is not too sweet, just nice :)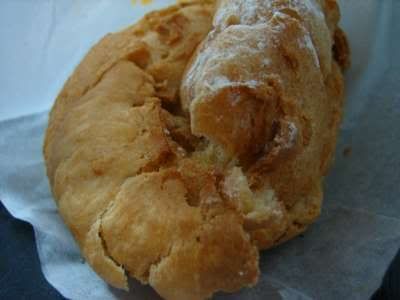 And I decided to take another picture after I've taken a bite :P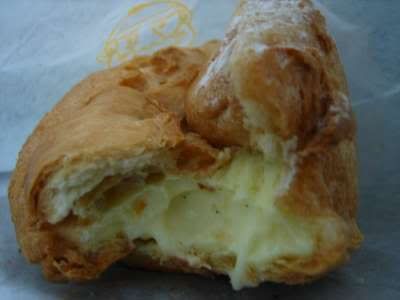 It cost RM 3.30 for 1 if I'm not mistaken, and RM 9.30 for 3, something like that. Can be found in Mid Valley, the lower ground where there are loads of restaurants.