Training ended at about 5 pm daily. After 5 pm, we would loiter somewhere instead of head back straight to hotel. Grin. Understandable right?
2nd day in HK, we headed to Central. Hopping on the same bus (M49 or M49P) with the same fare of HKD 10 would bring us passed Sheung Wan straight to Central. Actually I didnt really know where to get down from the bus, but then Central should be obvious.. no?
Haha.. anyway, I found out that it is not hard to recognize. See the ferry pier, opposite it is the huge IFC, you know you have reached Central. 2nd day there was indeed cooler than day 1 where we were happily strolling and had the thought of "shouldn't have bring the jacket along".
Walking towards IFC from the Central pier, crossing this bridge...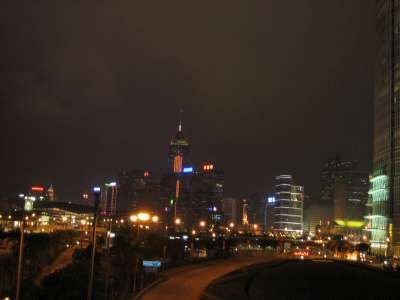 Anyway, we met up with a senior in uni who is doing his PHd in HK Uni (smart eh). My senior and my colleague's coursemate. Anyway, while waiting for him, we just loiter around Central. By the way... it was raining.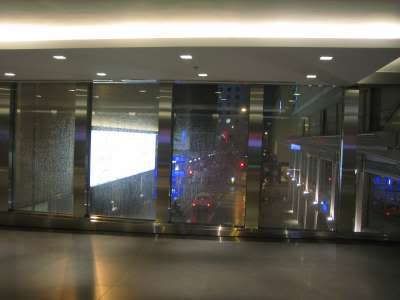 We were in one of the buildings in Central. In the maze of the buildings, they are actually linking to each other. One can walk between buildings and not get wet :P
Side note: I like Central. If you want food, there is good food. If you expensive stuff, there's rows and rows of branded stuff. If you want buildings, the buildings are great ;)