Before went to HK, Bay Bee Dino requested me to bring something for her brother. The days prior I had no plan to go to Central but somehow ended up there. I didnt bring along the thing that wanted to bring for her brother, so had to go to Central again (not that I lament about it anyway)
As the appointment with Bay Bee Dino's brother was at 7 pm, and we had more time to spare (colleague went together with me), we decided to grab an egg tart or 2 before dinner.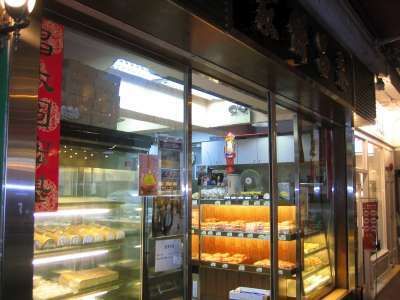 ~ This is where the famous shop for egg tart in HK - Tai Cheong Bakery, located at Lyndhurst Terrace in Central. Friend bought 2 egg tarts, and I got myself an egg tart and a "sa yong" something like doughnut. The egg tart costs HKD 3.50 one, so does the "sa yong"
After passed thing to Bay Bee Dino's brother, we took the MTR crossed to Mongkok. Despite down an egg tart right in front of the shop, we were pretty hungry by then. So dropped in at the 1st shop, KFC... haha..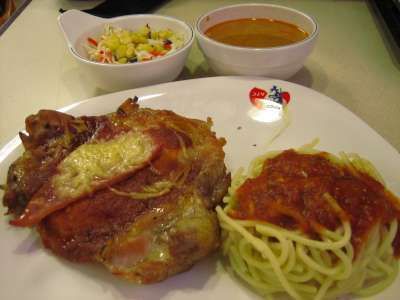 KFC in HK comes with a spaghetti, soup, salad and of course chicken (with ham on top) - at least the one I had had that.
After had dinner, we just walked around with friend keeping me company, cos I was hunting for figurines which unfortunately was unfruitful.
~ Mongkok street at night
Then we saw this Hui Lau Shan dessert shop (in fact its all over HK). We cant resist it despite its cold and we are not really hungry anyway.
~ Mango puddings. The one on the left is mango with pamelo

Side note: I noticed egg tarts in HK are those really yummy ones that "crushed" when u bite as compared to the ones in M'sia